Here are the results of a representative survey (by MCG Managementberatung GmbH in cooperation with the Department of Commerce, Distribution and Marketing at Johannes Kepler University Linz in 2005) conducted in Austrian industrial enterprises, and the outcome of countless meetings with partners and clients. The essential drivers of improvement potential are listed in the shape of Ten Commandments; they apply to both product and system selling, and – with certain adaptations – also to industrial plant and OEM businesses.
1. Picking the right sales force:
Find champion-league staff – The game is normally won by the team with the best players. This also means periodically shedding low performers and non-performers.
2. Continuous qualification of the sales staff:
Marketing and sales qualification has to happen on two levels. On the one hand, on the level of product and sales training, and on the other hand through individual coaching of the sales staff by the head of sales or by third parties. Training and coaching requirements amount to ca 10-20 days per year and salesperson. American studies ( Harvard Business School) stress the need for comprehensive training and coaching measures also for long-serving staff in order to minimise the incidence of sales talk errors, to fill potential information gaps with regard to product specifications and to boost, again and again, field service motivation after frustrating experiences.
We would like to mention our Growth Study 2013. One of the findings was that companies with strong revenue und profit growth within the last 3 years (> 10% p.a.) valued the necessity of training and coaching in Sales significantly higher (87%) compared to companies with an average performance (57%).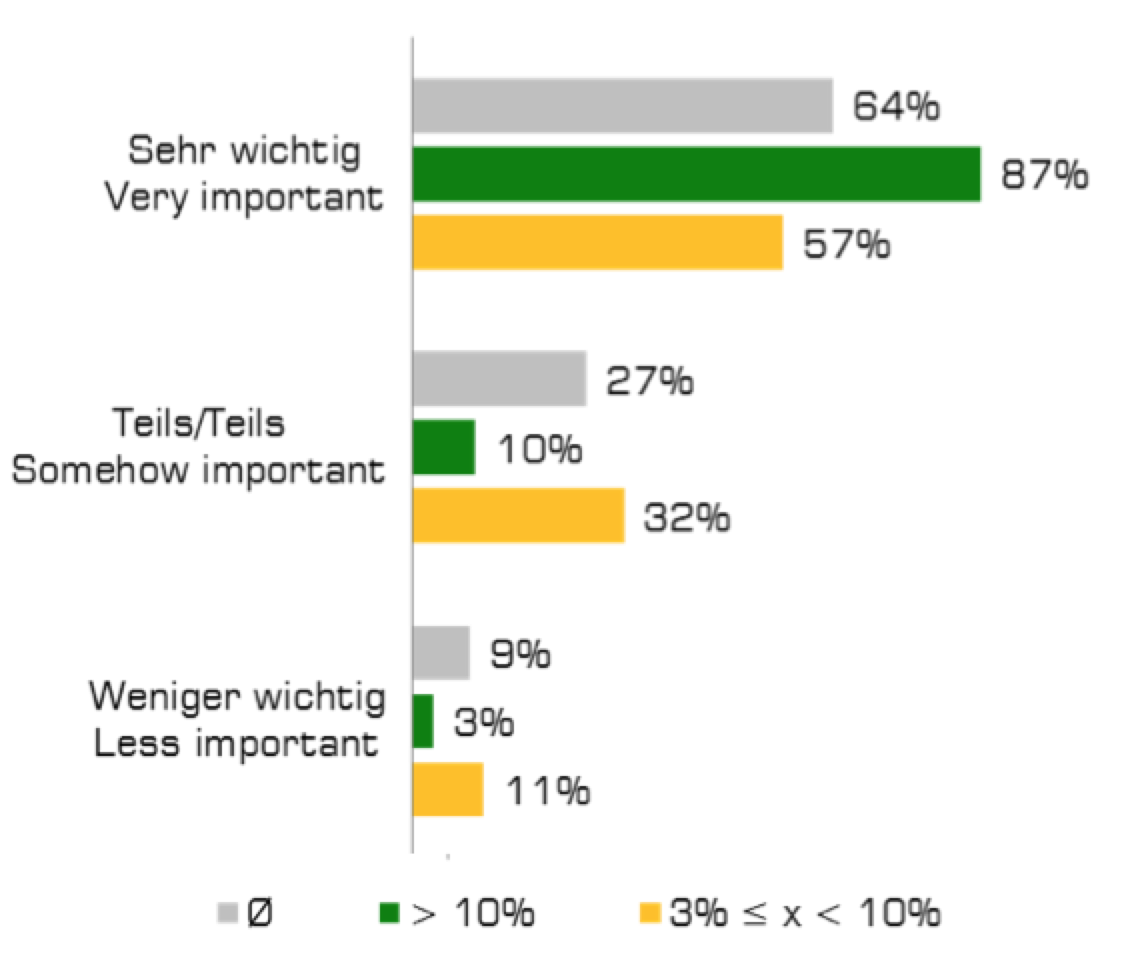 3. Customer segmentation:
Customer segmentation and an annual assessment of the customer potential are a prerequisite of targeting limited sales capacities at the most promising prospects.
4. Getting ready for the sales pitch:
All too often, salespeople rush from customer to customer without any concrete script for the sales talk. Awareness of a customer's history, of who the decision makers and influencers (Buying Center) are, and a clear idea of what is to be achieved will greatly increase the efficiency and effectiveness of the call.
5. Quality time with the customer
The more time is spent with the customer the better the results. To achieve this, sales activities have to be freed from the fetters of non-sale activities, and the time gained has to be optimally utilized for calls on customers, with clear goals in mind. For instance, one designated office day per week reduces the potential amount of time spent with customers by about 20%.
6. Standardization of the most important sales processes:
In general, there are tried and tested procedures in place for customer acquisition, product launches, for maintaining customer contacts and increasing business volume with existing customers. Here, appropriate process adjustment will allow best practice in the enterprise, or in the industry, to be defined. If the whole sales team is committed to it, productivity will increase.
7. Process-oriented cooperation between sales force, internal sales and marketing
Smooth cooperation between sales force, marketing specialists, in-house staff and engineering staff throughout the entire sales process, without any organisational overlap, will lead to a professional standard of offer preparation, order processing, and point of sale activities. Each member of staff does what they are best at, i.e., sales staff concentrate on sales, the office on order processing and dealing with complaints, and the marketing department on attracting prospective customers.
8. Process-oriented payments scheme
Linking the payments scheme to essential process goals, e.g., time spent with customers, degree of distribution, number of offers made, quality of market and customer data, will boost sales productivity.
9. Digital information provision and processing
As a competitive factor, sales-focused digital real time information – such as is provided by the Salesman Information System (SIS), which supports the sales staff with, e.g., customer data, customer call reports, activity tracking and route planning, or the Product Information System (PIS), an electronic product catalogue, and the Offer Preparation System (OPS), a system supporting offer preparation and tracking – increases sales productivity.
10. You get what you inspect, not what you expect.
Sales personnel generally focus their activities on things that can be quantified. Appropriate scoring models – to evaluate process inputs (time spent with customer, calls per customer category, etc.), the process itself (e.g., knowledge of customer details, argumentation with the customer, etc.) as well as process outcomes (e.g., new product turnover, contribution margin, share of customer purchasing volume) – reveal improvement potential in direct benchmarking vis-à-vis other sales persons, deliver suggestions for improvement and thus increase productivity.
11. E-Selling: Create an expert status online so prospects and clients call you (sales person)!
The time has come to develop your E-Selling Strategy (Operating Model). In Future, customers expect you to offer all informations needed online. Sales representatives should have a strong online presence on social media platforms to be on the "Short list" of potential customers.
This includes a Xing-Profile, Videos on Youtube, Blogs, Podcasts, Webinars, White Papers, Google Alerts etc. Most important is to develop contents. It is not about advertising.
E-Selling is about:
Network with decision makers directly and to forge contacts within organizations who can get you to the decision makers
Build a personal brand for both online and offline purposes
Be found when prospects are conducting research on available options – content
For positioning – to be perceived as an industry expert and to rise above the status of a "sales person"
To conduct research on industry movements, company news, listen for leads
---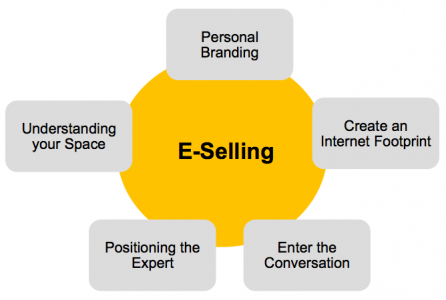 ---
E-Selling will migrate PR, Marketing and Sales in future.
SUCCESS STORIES