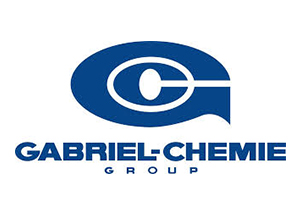 Mr. Erich Guttmann, CCO at Gabriel Chemie Group, one of Europe's leading masterbatch producers today, in a conversation with Fritz Loidl (MCG) about the implementation of the Growth Strategy 2020.
MCG: Mr. Guttmann, in September 2014 a BigStep® Workshop has been conducted to execute the Growth Strategy 2020. How do you see this Initiative in February 2016 retrospectively for your Company?
This Initiative has been very successful. I think the BigStep® Method supported the Management Team very well in implementing our Growth Strategy. We have 7 production sites in Europe (AT, DE, CZ, HU, POL, RU and UK) and service the market with more than 10 Area Sales Managers plus field sales. The different views how to implement the Growth strategy was one of the biggest challenges in our organization. The BigStep® was very useful in overcoming this issue.
MCG: How satisfied are you with the achievement of the objectives end of 2015?
We presently look at an increase in sales of more than 18% compared to last years' revenue. This has more than filled our expectations. Besides that, we could improve our Group EBIT by more than 3%!
MCG: How many of the BigStep® Projects and Measures could be realized since the beginning of the initiative?
There always will be changes when you work on projects over a certain period. Some become more important some less. But by and large we have chosen the right topics. I think the no. of topics we have dropped is smaller than 10%. We were able to finalize approximately 90% of the Projects. Our Implementation team took us along with joy and esprit and we all had many learnings through out the process.
MCG: Mr. Guttmann you were guided by the holistic BigStep® Approach. This includes the Screening Phase to inspire and prepare the participants for the BigStep® Workshop, then the Workshop itself and subsequently the BigStep® Execution Engine. What are the main benefits of this procedure?
The Screening Phase showed us how to set about the task and where to begin to grow the business. The BigStep® Workshop created the necessary momentum in our team, to kick start the Initiative. The BigStep® Engine is the guarantor for a successful execution of the strategy. I even think it was the most important part for our company. We as a company have not been very good in our follow-through in the past.
MCG:  What are you going to do this year? 
This year we are planning an Initiative in Operations. We have to improve our competiveness in Production, Logistics, Purchasing, etc. We will again rely on the very successful BigStep® approach. The Process has already been launched.
MCG: Mr. Guttmann, many thanks for the interview and all the best for the future!